Nakamichi NPX-205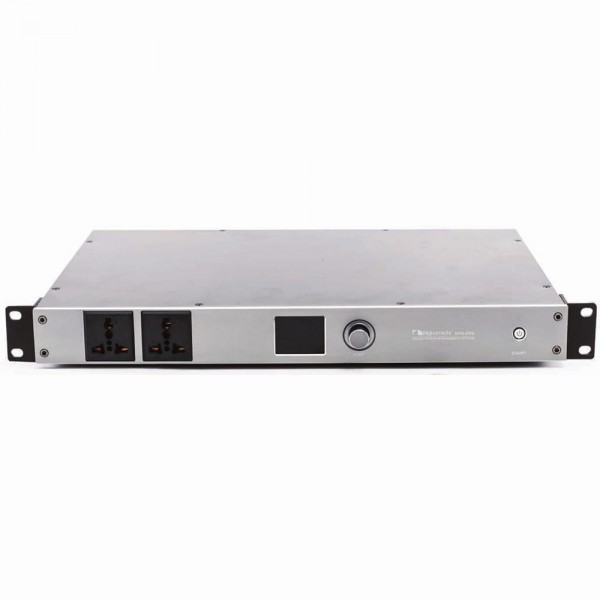 Nakamichi NPX 205 POWER SQUENCER
Features
2 inches color LCD intelligent display screen can show real-time voltage,Date and Time and channel switch status

Setting time and date with built-in clock chip to realize Timed switching function. Equipment management is much simpler

HMaudio Profesional Manufacturer of Karaoke Procesor,Profesional Audio Procesor,Power Supply Sequencer,Intelligent Mixer,

Digital Karaoke Amplifier,Digital Equalizer,Feedback Exterminator and DSP Module Board.

8 output channels,Delay time of Turning on/off For each channel can set freely.(0-999s)

8 groups of equipment switching data can be saved or loaded,a group of factory data can be loaded. Switching management is simple and convenient

Protection function of Undervoltage/overvoltage detection and alarm ensures all device to operate safely and reliably.

Total Power is 6000W,And the maximum power of each channel is 2000W.

Support cascade control of multi device,cascade state can be automatically detected and set

RS232 interface for external central control equipment

Support Remote control,coding ID of each channel can set and detected.

Panel lock function to avoid any misoperation.