ZOOM G3XN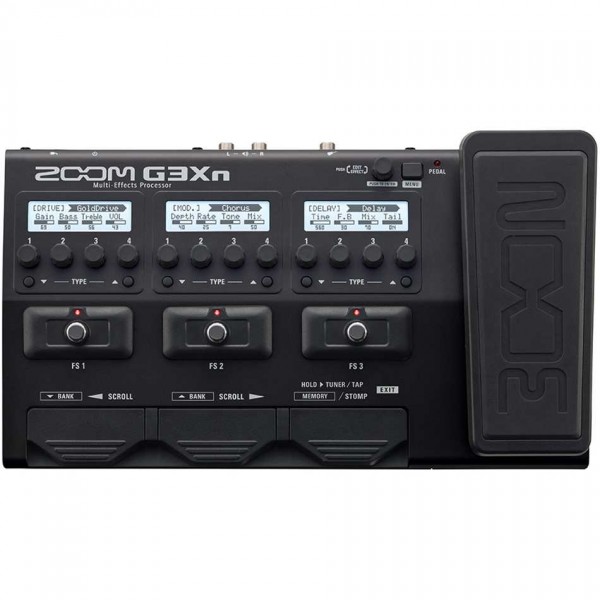 ZOOM G3XN Intuitive Multi-Effects Processor with Expression Pedal for Guitarists
If you're a guitarist, you know how important it is to have the freedom and flexibility to create your own sound. The Zoom G3Xn Multi-Effects Processor removes any barriers in your way.
The G3Xn is a genre-defying multi-effects processor that gives you the versatility you need to experiment with new sounds and playing styles. Its built-in expression pedal, 80 second Looper, faithful amp and cabinet emulators, and extensive selection of effects and patches make it an essential addition to any pedalboard. With the G3Xn, breaking boundaries and achieving great sound has never been easier.

Create Complex Signal Chains
Use up to seven effects and amp/cabinet models simultaneously, chained together in any order you like. It's like having hundreds of fully loaded pedalboards all in one compact and easy-to-use device.
Accurate, Realistic Amp and Cabinet Emulation
Choose from five classic amp models and adjust the sound exactly as you would with the knobs and switches of the real thing—and then pair your amp with one of the five new cabinet emulators to complete the sound.
Plus, you can download even more faithfully recreated amp/cabinet combinations such as Fender Bassman, Hi-Watt Custom 100, Mesa Boogie Dual Rectifier Orange Channel, Fender '65 Deluxe Reverb, and Orange Graphic120—available now with more being released every month.