Aubern BE-12CX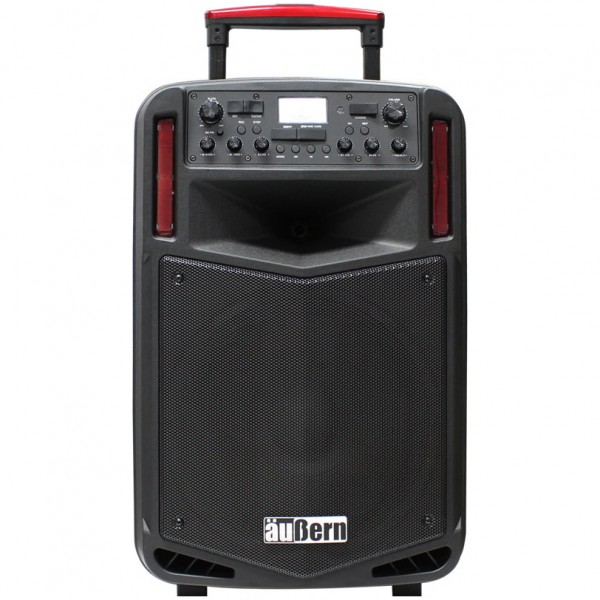 Aubern BE 12CX by Aubern Germany
Sebuah sound system portable yang dapat terintegrasi langsung dengan amplifier, speaker, wireless mic, baterai & beberapa input port dalam satu bentuk. Tentunya yang akan memudahkan cees semua dalam penggunaan untuk kebutuhan pertemuan rumahan atau kelompok grup besar tanpa membutuhkan instalasi sound sistem yang ribet. Kita katakan bye bye ribet!
BE 12CX ini dilengkapi dengan fitur yang banyak seperti pengaturan suara baik seperti volume, frequensi low dan frequensi high. Yang dapat cees atur sesuai dengan kebutuhan dan selera cees semua tentunya. Tenang aja BE 12 CX ini sudah dapat digunakan tanpa menggunakan listrik karena sudah memakai aki jadi dapat kamu gunakan di hutan belantara sekalipun yang mana jika akinya habis kamu bisa charge kembali setelah menemukan sumber listrik cees! Daya tahan aki juga menjadi pertimbangan karena cukup panjang dalam penggunaannya loh jadi kamu bisa tenang cees!
Sangat cocok digunakan untuk kegiatan apapun saya jabarkan seperti ini meeting, senam, seminar, family gathering, acara keagamaan, opening store, acara sekolah, tour guide, pameran, dll.